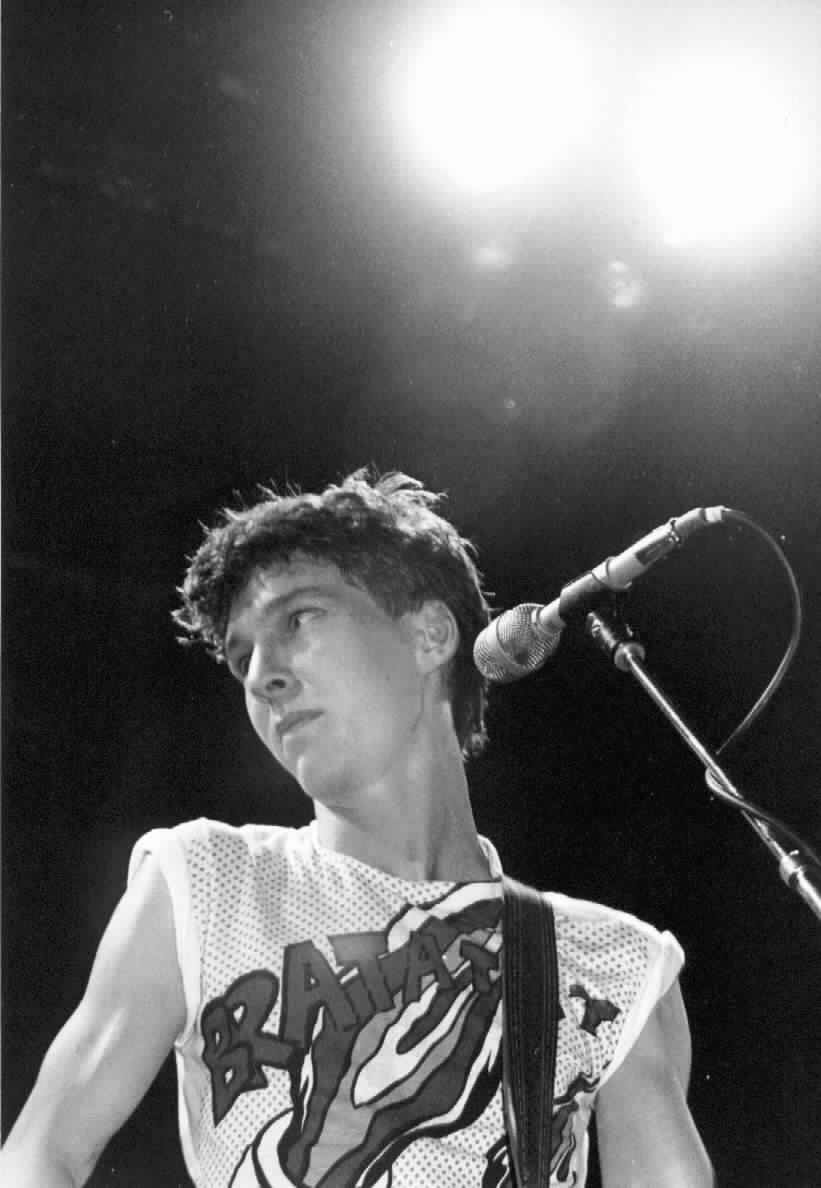 The Scars played at The Venue in Victoria three times between 1981 and 1982. The first time with Comsat Angels, the second time we headlined with Josef K supporting, and the third time supporting The Church.

The Venue could take about 1000 people and had a bar and a hamburger stall. The dressing room was in the basement, along an alleyway. The Venue gigs tended to be big enough to get reviewed, although the middle show of the three was a disastrous performance which had left the audience puzzled, and had not been reviewed in the music press. The experience had set us bitterly against each other.

This photo was taken by (Ray) Stevenson on our last gig at the Venue. The Scars at this point was comprised of three people. There was no excess, everything was cut back. No costumes, no record deal, few good tunes, not much fun. One extravagance remained though - although we had officially dropped the definite article from the band's name before the release of our first record three years before, everybody still called us THE Scars...

The Venue is now closed.