SCARS REUNION - 29th December 2010 - Edinburgh
Scars have announced their first gig in over 25 years at HMV Picture House, their home town of Edinburgh. They will be joined by TV21, Malcolm Ross and special guests on December 29th. Scars are still cited as a major influence by bands today, their "Horrorshow" single was famously sampled by Lemon Jelly's Fred Deakin, himself a Scars fan. Their album, "Author! Author!", regularly features in lists of seminal Scottish albums. In June 2009, TV21 did something very few bands have managed in their careers... produced a second album even better than their first. What is even more astonishing is that the gap between the two was a staggering 28 years. As a founder member of Josef K, Malcolm Ross' reputation was already assured.To then join Orange Juice, writing songs for both "Rip It Up" and "Texas Fever" would surely be enough for any man but Malcolm then completed the hat-trick and joined Roddy Frame in Aztec Camera for the album "Knife". With such a triple bill and with some very special guests still to be announced this is quite simply a gig not to be missed and the ideal Christmas present!
AUGUST 2009 - AUTHOR! AUTHOR! RETAIL OUTLETS
8th August - Author! Author! is no longer available for sale on this site, but it is still available at Amazon and via selected music shops in Scotland, notably Avalanche in Cockburn Street, EDinburgh.
OCTOBER 2008 - RANKIN RATES RIFF
Tuesday 21st October - The One Show, BBC1's early evening magazine programme interviewed author Ian Rankin about the sinister charm of Edinburgh. The music chosen to accompany the piece was Horrorshow. Rankin is a well-known music fan and previous titles include Dead Souls and Black and Blue. There is no truth to the rumour he had to change the title of his last novel from "The Lady In The Car With Glasses On And A Gun" because the book's spine exceeded the maximum length which can be accommodated by Edinburgh libraries.
JANUARY 2008 - LEMON JELLY splits up
Wikipedia reports indicate that the mighty Lemon Jelly is no more. The duo that gave Scars their only genuine chart success will leave us with some brilliant memories though. But I guess the lure of a career in double-glazing sales was just too great to put off any longer...
JUNE 2007 - AUTHOR! AUTHOR! sells out
In the 3 months since it was released, Author! Author! has sold out its first pressing of 1,000 CDs.
You can get Author! Author! by mail on this site or via Amazon and eBay.
Author! Author! is also available at Avalanche in Edinburgh, Monorail in Glasgow and Rough Trade in London.
SCARS ON BBC 6RADIO
Tonight 30th March Scars second john Peel session gets an airing on Marc Riley's 6Music show at 19:00 GMT. It's the one with three unreleased tracks! If you missed it, listen again on the show's website
SCARS ON BBC TV
Don't miss Scars performing All About You on Top Of The Pops 2 on BBCTV, Saturday 3rd March 2007. It's a broadcast of the Whistle Test performance from Spring 1981.
AUTHOR! AUTHOR! NOW!!
In 1981, Edinburgh's SCARS released Author! Author!. The album was hailed by the music press as a masterpiece of new post-punk pop and Scars - who had emerged from the Edinburgh's hip Fast Product label with the milestone Horrorshow single in 1979 (sampled last year by Lemon Jelly' Shouty Track) - sparkled across the stages and screens of Europe and the USA.
Scars were Edinburgh's first punk band to build on their glam and disco roots, and were the first to move on, inspiring may of their contemporaries in the search for new futures. Unlike so many groups of the time, Scars managed to capture their fire and creativity on album. It is truly amazing that Author! Author! has never been available on CD, but now that is about to change.
Author! Author!, plus bonus tracks and additional singles IS NOW AVAILABLE on CD on Scars' own label PreVS, and can be ordered RIGHT HERE. Author! Author! has been remastered for this century and sounds bold, bright and very exciting.
PreVS is run by Scars, and all profits from album sales go directly to the original members of the band.
Buy it now.
January 2007
AUTHOR! AUTHOR! update The Author! Author! tapes have been reremastered to deliver the ultimate digital version of Scars' 1981 masterpiece.
The only original, totally legal, remastered version of Author! Author! (plus extra tracks) - fully sanctioned by and released by The Scars - will be available on CD exclusively via this site.
Release date is now scheduled for 23rd February 2007.
And watch Top of The Pops 2 on 3rd March - you may see something worth remembering....
January 2007
PAUL RESEARCH LIVE PROJECT ON HOLD
Paul has decided to suspend further live performances pending a complete revamp of the 2006's live set, including all songs and films.
The new focus will be on the Ken-Q violin project, for which 12 new pieces are in various degrees of readiness, and of course promoting Author! Author!
August 2006
AUTHOR! AUTHOR! on the way At long last agreement has been reached for the official release of Author! Author! plus extra tracks. It will released with a booklet, and will only be available via this site initially. Check back soon for the official release date and preorder details!
August 2006
SCARS on WIKIPEDIA Today Scars surfaced in Wikipedia. Click here for Scars entry on Wikipedia. Thanks a million, Krushsister - you rock under dayglo strobe lights.
August 2006
SCARS on BBC RADIO 6 22/08/06 on 22nd August, Scars' first John Peel session will be repeated on BBC Radio station 6 Music, on the Dream Ticket programme. Click here. If you can't listen live, 6 Radio lets you listen again until 29th August. Check out the interview with Paul about halfway through the show - it's nice!
December 2005
Wishing everyone a fantastic New Year. To all my pals at SP - missing you already! To all the post-punk Scottish people - please continue with the strange music/art/design stuff! Love and peace to all my colleagues and myspace friends in 2006. Please join in!
October 2005
Pix of October shows by Malcolm McLean, via flickr.com. These will be the last gigs of 2005 while I get some new tunes and films together and prepare for the JLPT exam (level 3!).
September 2005
Stats for September :
Average number of individual visitors - 38 per day
Average number of page views - 116 per day

It's the all-time high-water mark for this site.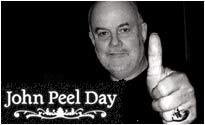 Next show is at the Thursday October 13th at Citrus Club, (Grindlay Street, Edinburgh) Part of the BBC-inspired set of 300 gigs round the country to remember John Peel.
Line Up/Details: TV21, Jo Callis (The Rezillos/The Human League), Malcolm Ross (Joseph K, Orange Juice, Aztec Camera), Paul Research (The Scars), Dave Carson (Boots For Dancing), William Mysterious (The Rezillos), The Twinset. Doors at 07:30.
Special occasion so I'll be using the violin for the first time. Ulp!
Then the very next night, another date for your diaries : Friday October the 14th 2005 at The Subway, Cowgate, Edinburgh. A free gig of short sharp songs from the world famous Shock And Awe to promote their new album "School For Scoundrels" with the bonus of a rare set of multi-media art/punk /disco interface from Scars mainman Paul Research (onstage 8pm) Doors open 7:30, gig over around 10:00 when the Subway reverts to its usual glamourous Friday night self. Come on down, the gig is free to get in.

5th JULY 2005 BBC 1 tees up Shouty
Watch out for BBCTV using the Shouty Track as a backing for the current trail for The Golf Open Championships. Get in!
1st JULY 2005 BBC RADIO backs The Scars
Nice stuff from Andrew Collins, sitting in for Gideon Coe on BBC 6music today. He ran a competition for listeners to pick their favourite track from Author! Author! (Fear Of The Dark won - but I have to admit I voted for it). After playing FOTD, he went into a lengthy rant against the injustice of Author! Author! being unavailable when "every other two-bit album is being released". More power to you, Andrew - it's going to happen!
You can here the show by listening again, here.
28th May 2005 The Venue (Calton Road)


Another storming night with the Optimo jet-setters. And another brilliant crowd of boys and girls who felt the edge of the Research art-rock punk disco interface (that's me) as keenly as the rush of the pounding Optimo beat (the headliners). Last year I was standing outside the place handing out flyers, tonight I was onstage doing it, and it did feel like progress had been made. The reaction was so positive there were even cheers when the title of "Meet The Swingers" (new tune making its debut) shone from the screen behind me.
After my set I was privileged to watch Mr Twitch and Mr Wilkes at close quarters during their set which was itself an inspiring experience, very engaging and much more live and interactive than I'd realised before. Deeply committed, very raw and utterly exciting. Many grateful thanks to Optimo for the platform. Let's do it again sometime. Excelsior!
APRIL 2005 - The Lovely Lads
One of the great things about reuniting with Calumn for the Jelly gigs was the cache of unseen Scars photos he shoved into my hand at one of the London shows. Too good to wait for you to find them by chance, check em out here
28 MARCH 2005 - Much tastier than fruit gums
Looking forward to playing some guitar with The Pastels next week for their next album. It's a class track, and they've asked me to make my own kind of noize so hopefully it will stay off the cutting room floor. Almost every week now I ask myself why I spent so many years in London when Glasgow is where it's really at...
11th, 12, 13th March 2005 - Wonderful wonderful times
I just want to say thanks for the best three consecutive nights I've ever had (with a guitar in my hands)
Everyone who came to the Jelly shows at Brixton Academy and Kentish Town Forum
Nick, Fred, Andy James, Owen and all the guys on the crew, Tracey OTJ, Don P - making dreams come true!
Everyone who danced the night away at Optimo in Glasgow - the best solo show yet, thanks to a bustin' crowd that frugged like crazy. Keith, Jonny, Rachel and everyone at Optimo - if I could have took ya home with me I would have!
05 March 2005 - Unforgettable - THE SCARS blow the lid off the Usher Hall!
Last Saturday saw the latest chapter of Scars history. As Lemon Jelly's brilliant Edinburgh set built to a climax, Fred and Nick dropped the Shouty Track into the mix, then wrenched it off after a few seconds. To mighty applause, John, Calumn and Paul strode onto the stage and proceeded to pound seven bells out of their respective axes. To say the place exploded would be somewhat of an understatement.
30 January 2005 - Straight in at 21 - Shouty Track storms the singles chart
Don't touch that dial! Not since "All About You" have The Scars been so in tune with the listening public. Lemon Jelly's "The Shouty Track", based on The Scars' Horrorshow, has been pushed to the upper reaches of the top 30 by their avid fanbase and regular plays on Radios 1 and 6, London's XFM and even Radio Scotland. Get your copy today, and relive the cutting clockwork edge of The Scars debut single.
Massive respect, grateful thanks, hearty congratulations and lots of love to Nick and Fred of Lemon Jelly. Watch out for the new album "69-95", released on 31 January 2005, which also features The Shouty Track.

March 2005 - I BELONG TO GLASGOW - First live show of 2005 is to be at Glasgow's legendary

at the SUB CLUB on 13 March. Details soon.
January 2005 - SUCK IT AND SEE - What could be more welcome - and astonishing - than an inadvertant collaboration with the ice cool Lemon Jelly than a red hot campaign by News Of The World to reform The Scars and re-release Author! Author!
Seeing is believing. Click here for the full story.
January 2005 - SCARS REMOULDED - Lemon Jelly release Horrorshow
Straight from the fridge! 24th of January 2005 sees the release of 79 AKA The Shouty Track, Lemon Jelly's new single, which features samples of Horrorshow, on XL Recordings. A live staple since summer 2004, it is also available from all outlets on the new album 69-95 from 31st of January. Place your order now to avoid disappointment.



September 2004 - LEAVE ME IN AUTUMN - Paul Research live project concludes
There will be no further performances of the Paul Research set during 2004. This year there have been 4 shows at Arts Cafe (London), Subway, Cabaret Voltaire and the Fast Punk Club (all Edinburgh), all featuring the electro punk style multimedia approach, and one acoustic set at Scaledown (London).
Thanks to all who have attended the gigs and watch this space in 2005 when I'll be back with a new set. Updates to this site will be restricted to the Scars stuff in the meantime. Please continue to check in and enjoy your memories of days long ago.
IT's A SMALL WORLD - On Friday July 23rd a rare acoustic set at the King & Queen (1 Foley Street, London, W1P 7LE) in London. The club is Scaledown, a new project from the brains behind Baggage Reclaim and The Orchestra Pit. My 15 minute set comprise : Home, Cities Like These, The Real You, Sleep, Things'll Be Fine and one or two more. The venue was the location of Bob Dylan's first UK gig. Nice!
A VHS video of the show is available from the usual outlet i.e. this site. Just drop me a mail and you too can turn on to the troubador-style Paul Research experience. Think early Bowie without the perm...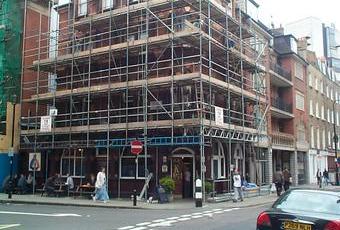 MAKE MY DAY - On Thursday JULY 8th Paul Research live show at the FAST PUNK CLUB in Edinburgh. I'll be playing fast tunes and showing fast glittery visuals in keeping with the club's ethos - the power ballads are out. The venue is The Bongo Club, Moray House, Holyrood Road Edinburgh - Expect dry ice, 70s 45s and beautiful people.
Doors open at 10pm, I'll be onstage sometime between midnight and 1 a.m. In other words, it's a real night-club. Yippee!


RADIO RENTAL - On Thursday May 27th at 16:30 London based listeners can tune into Resonance FM to hear Paul speaking about his past as a teenage disco punk in Scotland.

SUNDAY MAY 23rd - Paul plays a 50-minute set including the rarely-performed "Skate Life Emotion" and some new material at CABARET VOLTAIRE ("the heart of the Edinburgh leftfield") in Blair Street, Edinburgh. This should be a milestone event, so come along and see where it's going to go next! New noise and old favourites in rapid succession - iron-clad guarantee.
Doors at 19:30, Paul is onstage from 20:45 - 21:35. Admission £3.00
APRIL 2004 - SEEING IS BELIEVING Live video footage of several tunes from the recent Paul Research gig is here. Filmed by the immense John Mackie and presented for the web by the supreme Ian Graham. Mindblowingly, it's available in different formats for both broadband and dial-up users. (Anyone accessing it from a LAN in the office - get back to work!)
FEBRUARY 2004 - LIVE FROM THE PIT
Wednesday 18th of February was the date of the recent show in London, at the Orchestra Pit. MindLobster and sxmeisner started the evening and the Paul Research switch was flicked at 22:00. Go to this page for a totally unbiased view of my performance and some nice pictures taken from brother J's video of the event. If you want a copy of the video (VHS only) you won't be disappointed by the clear, punchy sound and sparkling visuals. Mail me and we can negotiate!
JANUARY 2004 : HAPPY NEW YEAR
Season's greetings to all friends and collaborators who have kept the faith during last year! Total respect to John, Giles, Tim, Bruce, Ronnie, love to my family and HI! to the teams at PRS, AOL and S-Power. Keep watching the blog for details of a new, exciting songwriting collaboration in 2004.
NOVEMBER 2003 : HOW TO WIN FRIENDS AND INFLUENCE PEOPLE
Many apologies to those waiting for new or old Scars material to be released on CD. The summer of love seems to be officially over with the rest of the band once again offline and reissue record companies failing to go the distance during negotiations, and I quote "...I think you should canvas the views of all other ex-members too, as, again to be frank, they all seem at awful lot friendlier and easier to deal with than you."
Can't argue with that - they are a great bunch of guys!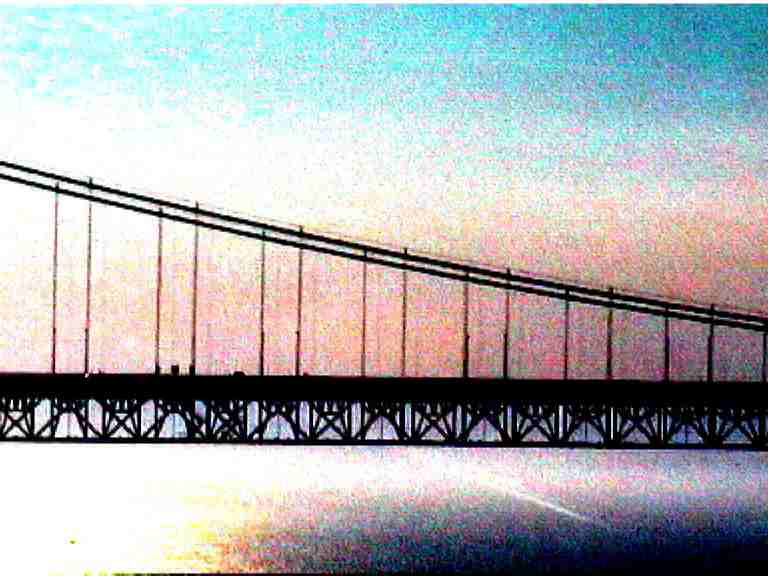 FREE BEGIN/AGAIN MOVIE CD OFFER ENDS
New songs and new times requiring new films and new songs - it now sems unlikely that Begin/Again will be performed in the previous format, so Personal Best is pleased to offer a commemorative VCD featuring 4 strong tunes with 4 tough movies from the bright team of Iain Stewart and Paul Research. All these MP3 recordings are previously unavailable quasi-live versions of the Begin/Again show standout tracks :
Golden Gate Bridge featuring a solo of the utmost thrills
Horrorshow for Scars completists, intercut with the original Scars recording
Echo City in a stomping new arrangement
Begin Again with a beautiful film by Iain
Echo City and Horrorshow include performance footage from the initial London show.
Free if you mail me! Sorry but budget restrictions prevent owners of Live at Bass Rock EP who have not contributed feedback from applying! Oops!!!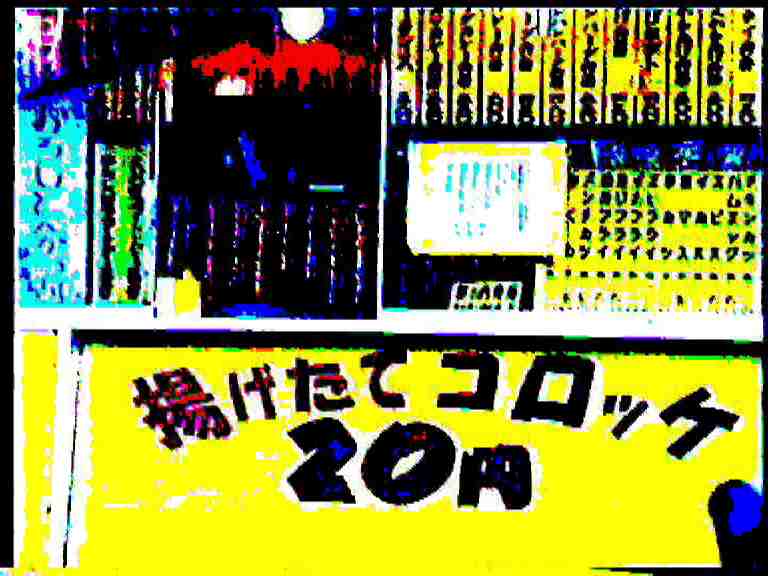 JULY 2003 TROUBLE ALL DAY LONG
The latest set of new material is coming together - working title is Trouble All Day Long. The overall feel is one of bouncy and dissonant electronica. Six tracks have reashed the demo stage so far and they are presently entitled : Trouble All Day Long, Late Summer Break, Worried About You, Overheard in the Atrium, Inside the Pyramid, Cornered Elsewhere - Could Not Attend.
The start of this new period signals the end of the Live From Bass Rock free offer. Existing requests will be despatched, then the remaining Bass Rock CDs will be incinerated in a massive pyre on the cliffs at Tantallon. Thanks everyone for all your comments and feedback!
JUNE 2003 NEVER SAY NEVER AGAIN Since the TV appearance a few weeks back the Scars are excited about The Scars again. Original Scars member Robert King has reappeared in virtual space with the introduction of a Yahoo mailing group dedicated to sharing of rare Scars recordings. Best so far is the John Peel session recording of "You Turn Me On" - a track so rare that neither Paul or John had any memory of composing, learning, rehearsing or recording the tune...
EZYJET FRIDAY Paul Research has started composing the next set of glam-punk noise in collaboration with brother John. The song in question is entitled "Ezyjet Friday" and the first-cut demo is a thing of beauty indeed.
15th MAY 2003 SCARS RELOADED! The scariest Scars moment was played out on British TV once again on 15th May. The Scars' Old Grey Whistle Test live performance of All About You was broadcast by BBC2, causing phones to ring all over the country. Thanks to Tim, Charles, and Hamish for coming up with tapes of the show, which is surely worth a page in its own right. One of these days...


APRIL 2003 The Eruption Revival starts here! Great to see Precious Wilson and the boys charm their way through a great rendition of the disco classic One Way Ticket from 1979 on British TV last night. An adapted version of One Way Ticket is of course featured on the current Live from Bass Rock E.P. - don't miss it!
APRIL 2003 : LIVE FROM BASS ROCK NOW AVAILABLE FREE! Could you imagin a romantic liaison with battling synth-bots, swirling bhangra, and the collision-prone fretwork of your humble narrator? Or were you just wondering exactly what kind of shape the punk/disco interface is in after all we've been through?
Personal Best is pleased announce that the new LIVE FROM BASS ROCK E.P. is now available free of charge. Just mail me with your address, then take the next fortnight off work to wait for the postman! Of course there's no such thing as a free lunch, so the payback is that you post your views of the new noise on the guest book. If I don't like them I reserve the right not to publish. If I don't get any, I reserve the right to make 'em up!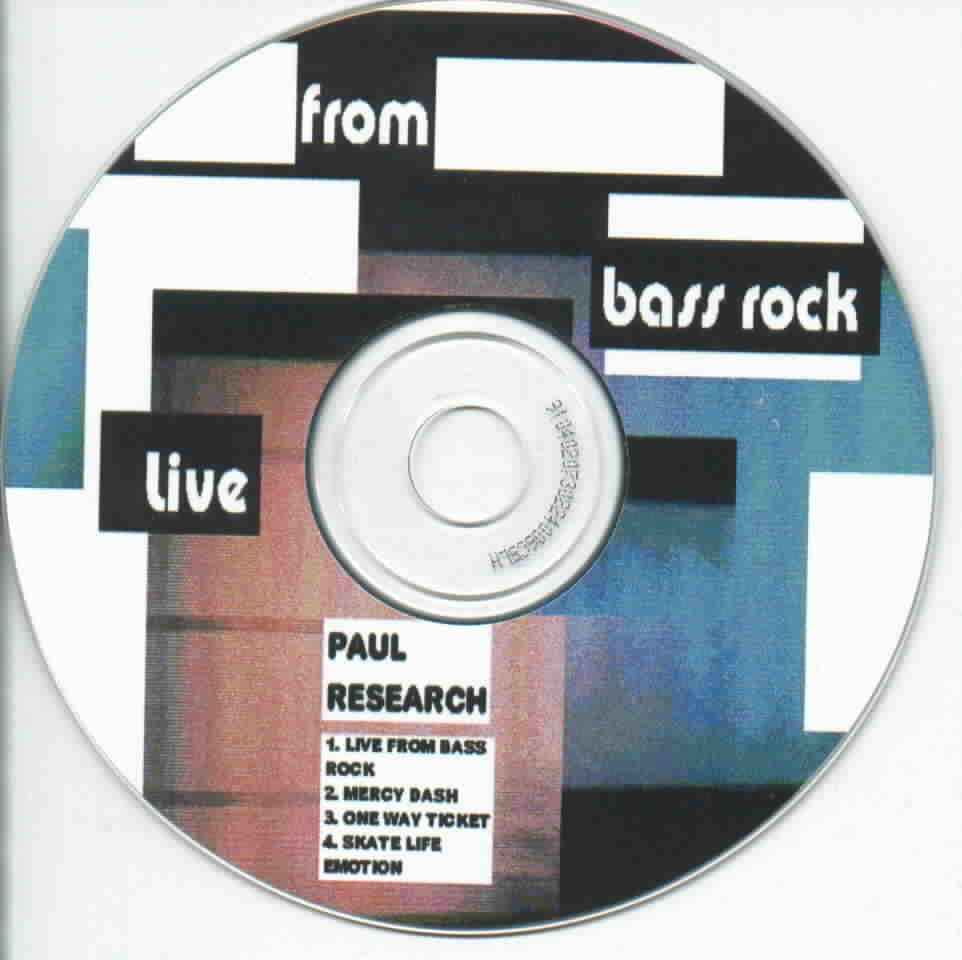 APRIL 2003 : Hang ups, let downs, bad breaks, set backs. 2003 didn't start well as artistic differences put paid to the Begin/Again collaboration in January, and two planned March gigs in Scotland were jinxed. Nevertheless, it meant spare time to put the finishing touches to a new EP entitled "Bass Rock Dilemma", available by mail order from 18/04/03. Featured tracks are One Way Ticket, Live from Bass Rock, Skate Life Emotion, Mercy Dash, Begin Again. Accompanied as always with souvenir images, explanations and from now on, lyrics.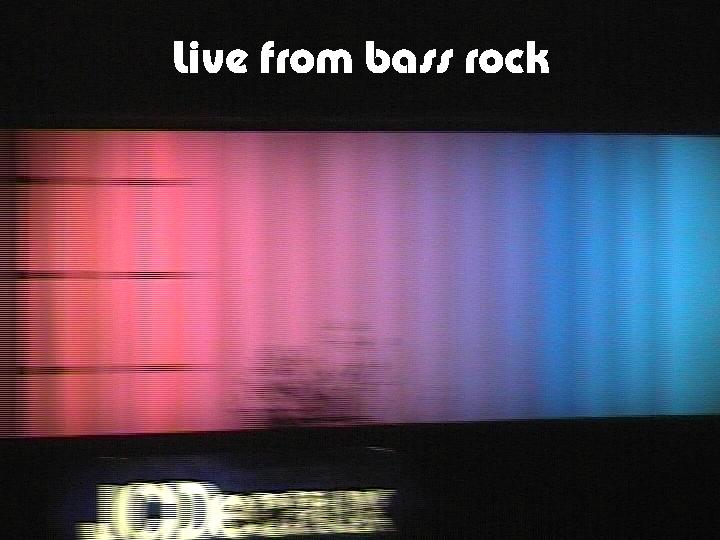 More reasons to be cheerful : I've just got hold of a book called 45 RPM - A Visual History of the 7 inch Single (Paperback - 256 pages (21 October, 2002) Princeton Architectural Press; ISBN: 1568983581). It's a nice little square book with loads of single designs, including the cover of Love Song by Scars. Check it out on Amazon, and wonder as I did why a used copy is more expensive than a new copy...
DECEMBER 2002 : Wishing all colleagues, collaborators and contacts thanks for your help and support in 2002, and all the best for the New Year. Keep checking in for more noise, more colours, more flashing lights, more complexity in 2003.
NOVEMBER 2002 : The latest live performance of the Paul Research/Iain Stewart live event was entitled begin/Again. It took place at Edinburgh College of Art on 28th November 2002.
An hour of new films, new sounds and tense reconstructions provoked a warm response from old mates and new faces alike.
Check here for some new recordings and souvenir images.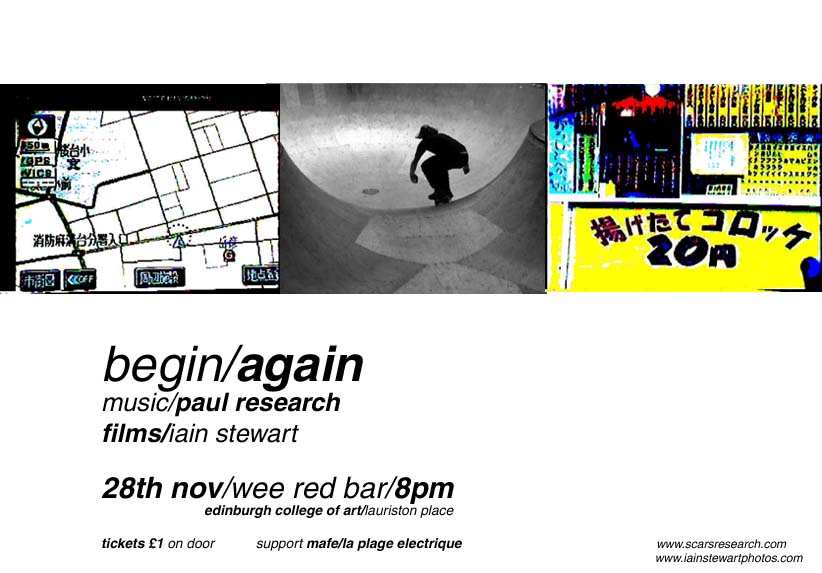 OCTOBER 2002: Had some high value correspondence recently from the Skids gang, especially from Clive in the States and a brilliant replica Author! Author! CD from Tim Barr.
SEPTEMBER 2002: Scars FAQ - negotiations to rerelease Author! Author! have been underway for several months. But bad news - Virgin who now own the rights to license such a release have imposed some stringent conditions. Pause while we examine the options... it's been 21 years already, can you wait a little longer?
AUGUST 2002: Paul Research live debut took place 25th August at Baggage Reclaim.
The majority of the two EPs were aired along with a tough version of Horrorshow including shock excerpts from the original recordings. Iain Stewart's eyepopping visuals made it a true multi-media event. Watch out for the next one!
AUGUST 2002: Iain Stewart's show at the Photographers Gallery closed at the end of August. It rocked.
APRIL 2002: Paul Research participated in the performance of Giles Perring's "The Exchange" on 28th April 2002.
It was an eventful half hour with contributions from all round the world, including the Pentland Hills. Details soon on where to see the video.

Paul has previous performed with The Unmen and also took part in the first performance of The Exchange.